DARK MATTER
Colliding 'dark matter' constitutes a primary condition for galaxy formation.

It has been demonstrated that oscillating liquid density waves in the gravitational center of a bubble film generate characteristics of observable galaxies. Hydrodynamic colliding stream activity in bubble films, i.e. sphere ejection, is amplified when the planar bubble film is oscillated at 28hz corresponding to a common vibration frequency of 28hz found in bubble/galaxy simulations.
The vibrating liquid densities in bubble films are the equivalent of collided water droplets or dark matter. A common gravitational field is formed when the fluid 'dark matter' accelerates and collides in a filament or other dimension.

Streams of colliding 'dark matter' provide the basis for systems of satellite dwarfs orbiting in a planar gravitational field around a larger galaxy (satellite galaxies of Centaurus A) and dwarf galaxy AM2323_323.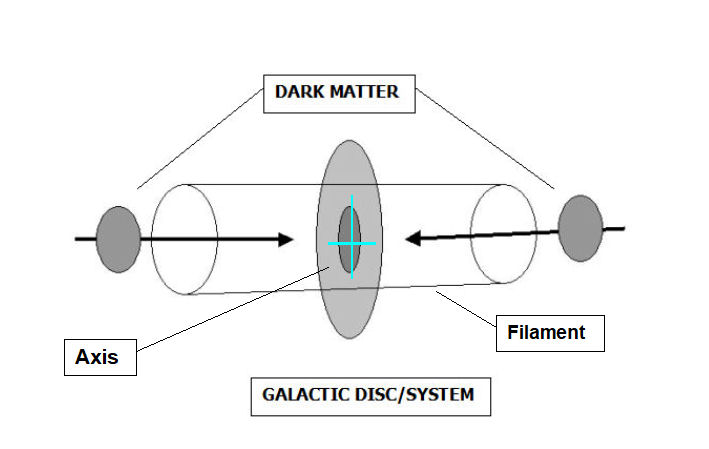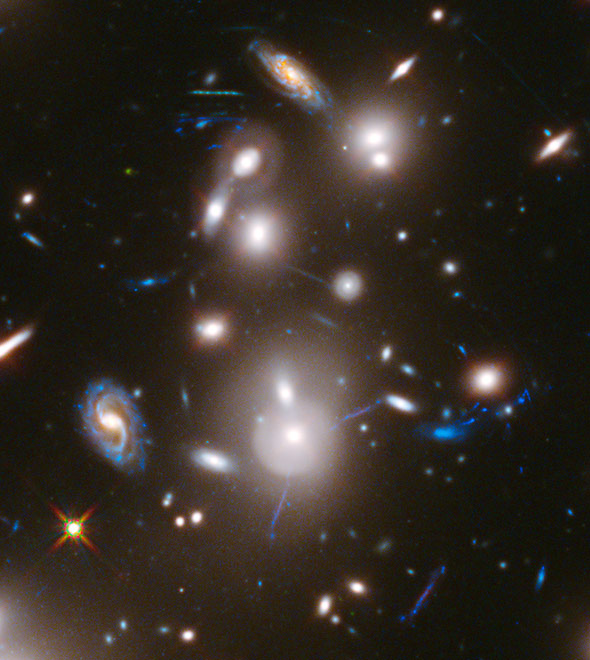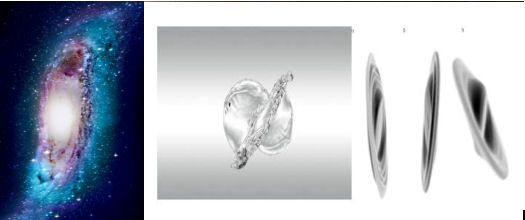 Milky Way Galaxy (NAOC), colliding water droplets and other three-dimensional models of warped galaxy HI disks, (1) NGC 2541, (2) UGC 3580, and (3) NGC 5204 (Jozsa, 2007).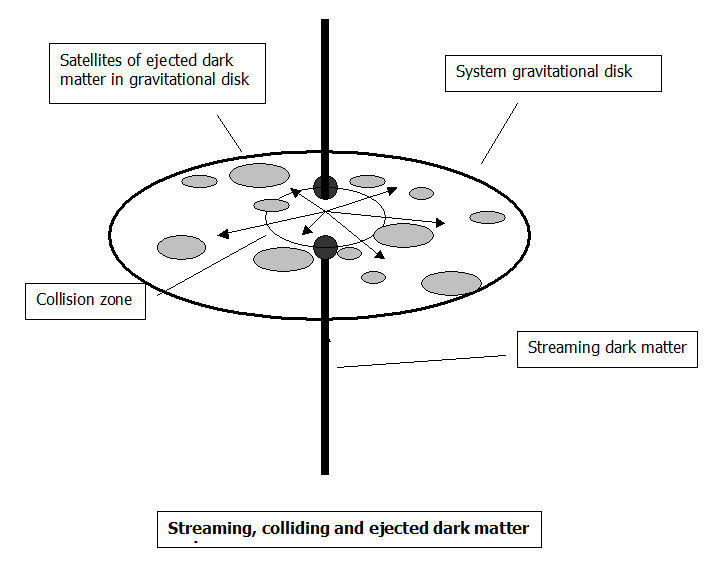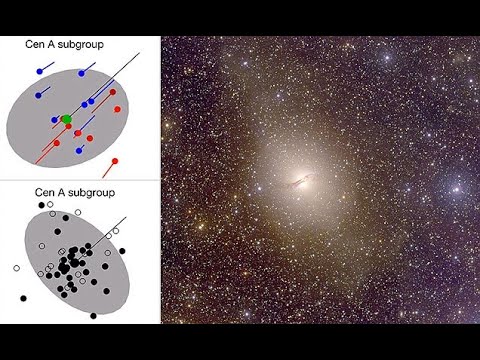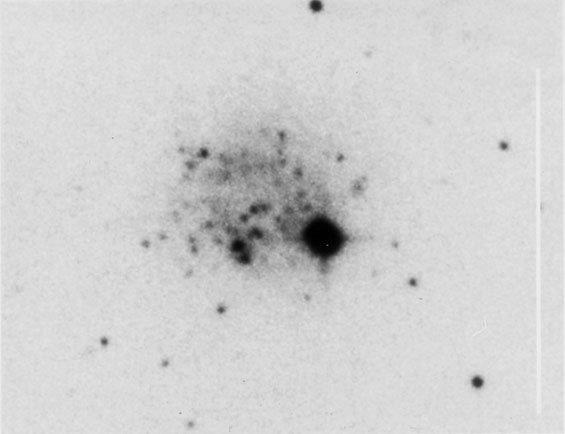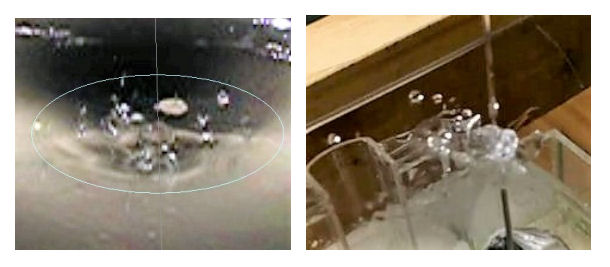 VIEWS OF FLUID SATELLITES AND SPHERE EJECTION FROM COLLIDING STREAMS IN VIBRATING BUBBLE FILMS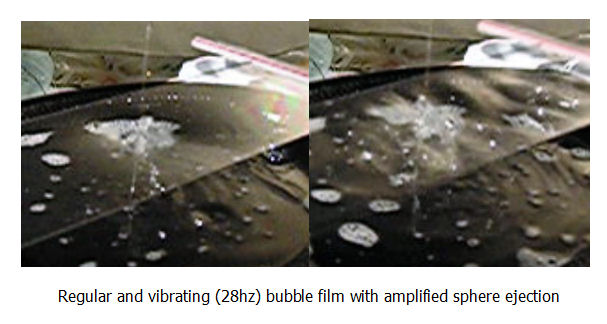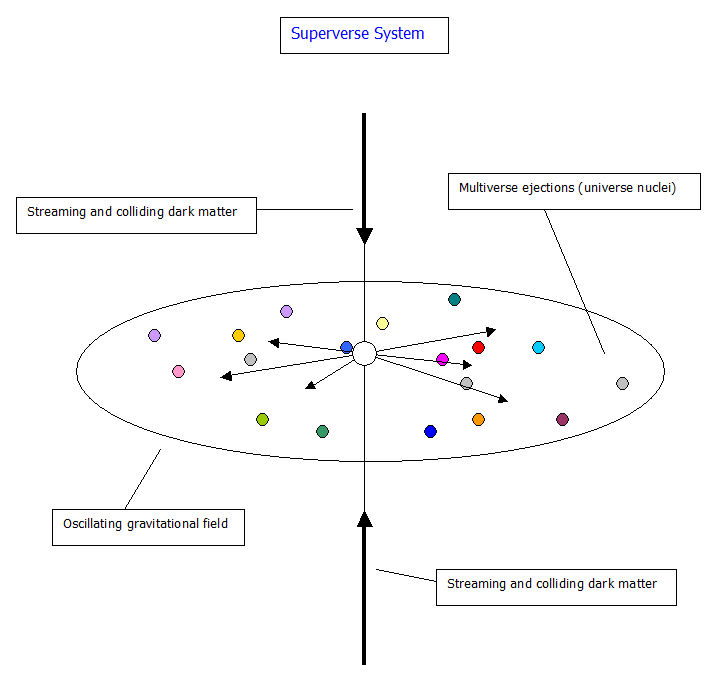 typical superverse system with color-coded sequential ejections
A superverse model, which ejects universe nuclei, is comprised of: 1/ very large and energetic colliding streams of 'dark matter'; 2/ an oscillating gravitational field generating waves at the equivalence of 28hz.
The process of fluid ejection is based in part to acousticophoteric-like forces where field resonance and colliding densities are greater than gravity.