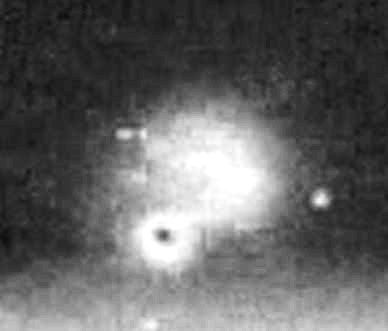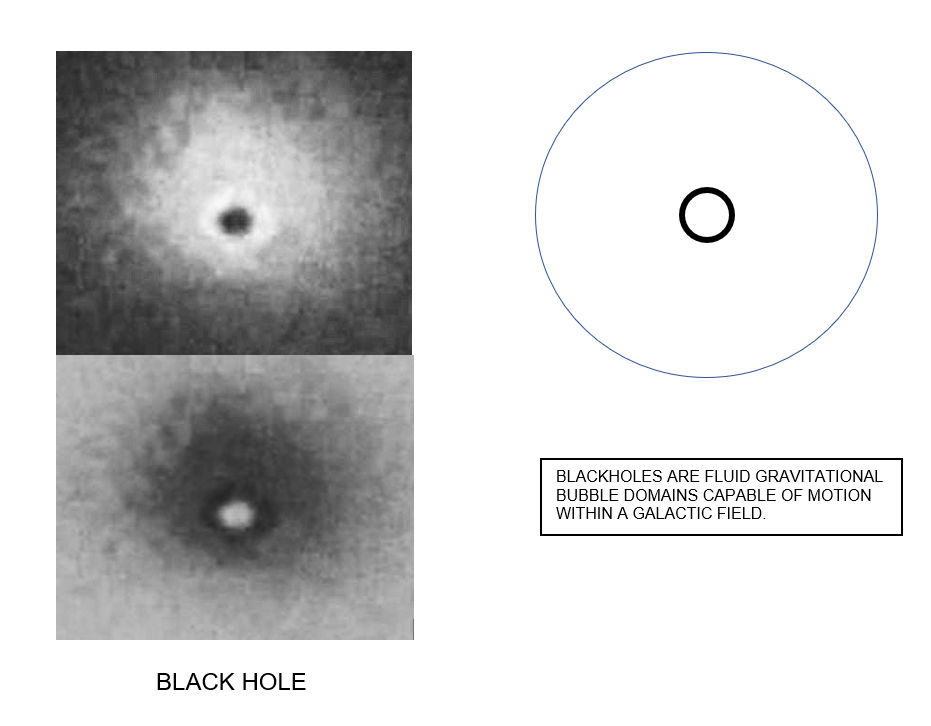 Evolving fluid gravitational density (BH) of the primary galactic field.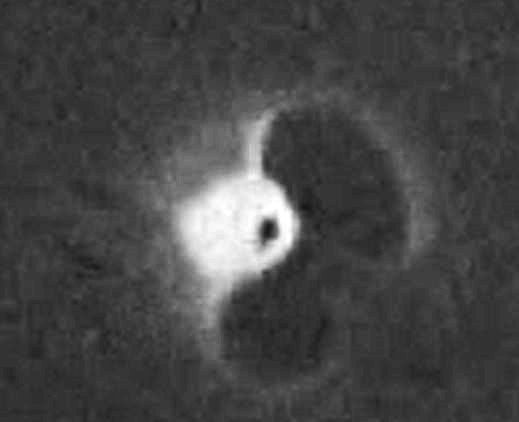 FLUID INFLOW IMPACTING 'BLACKHOLE' REGION OF BUBBLE FILM
Bubbles in oscillating films are hydrodynamic. A gravitational domain is determined by size and wall metrics, where the interior is essentially a blackhole. While 'bubble' interior space decreases with gravitational pressure, the blackhole physics is external and based on fluid properties.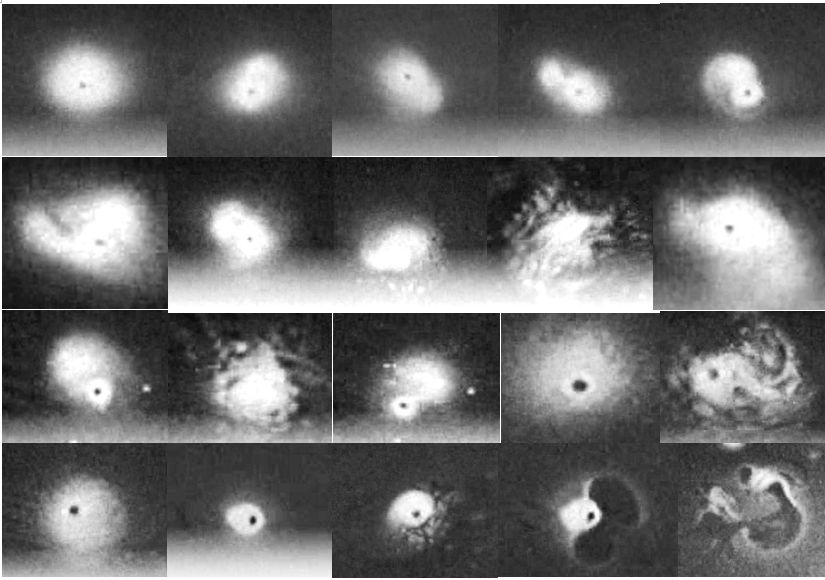 Evolving bubble blackholes in active fluid nuclei and 2-body collisions.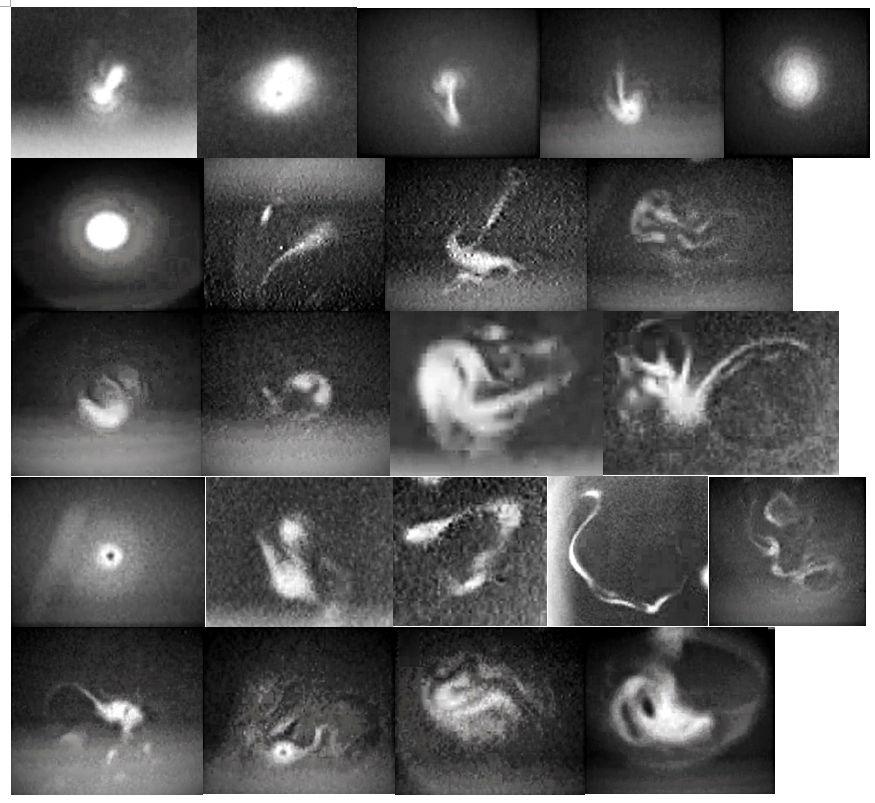 Evolving phenomenon of external source 2-body collisions in bubble film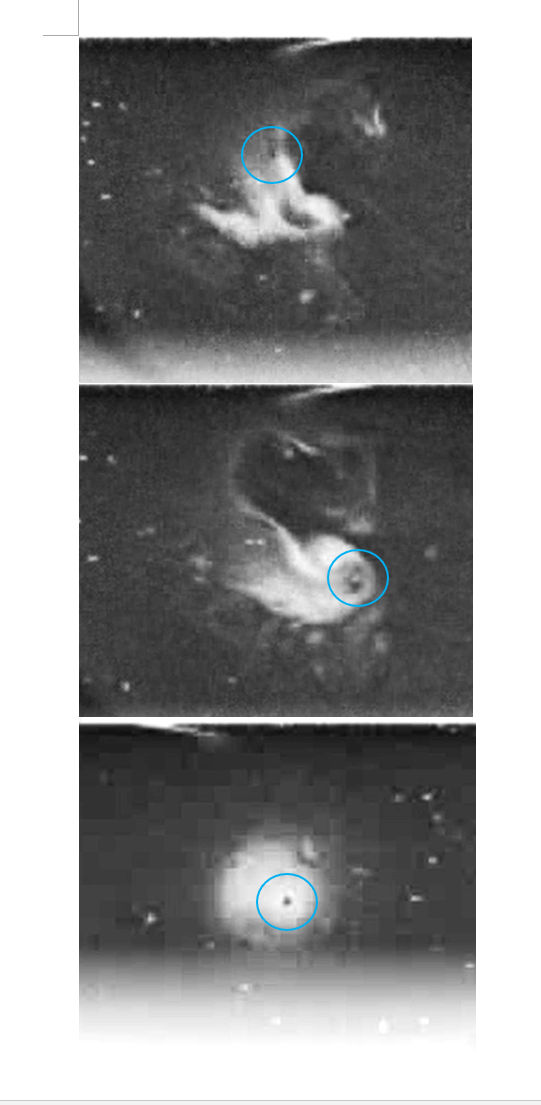 Positions of nucleated 'blackhole' in fluid gravitational field.